SVP:WMP
Jump to navigation
Jump to search

Setting up Windows Media Player for Windows 7/8

The same settings apply for Windows Media Center 32-bit (a.k.a. WMC).

Requires: ffdshow and LAV Filters should be installed in advance.

See also:
Basic settings
Note that even 64-bit Windows editions contains 32-bit edition of the Windows Media Player.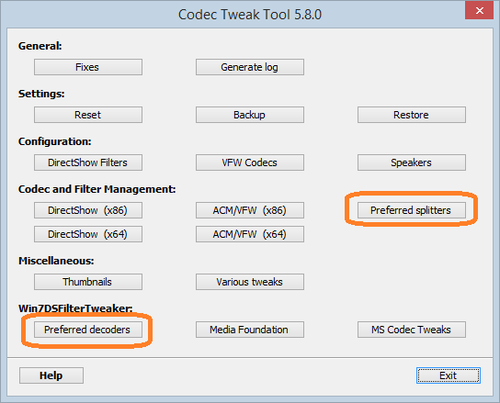 How to check
List of filters in use can be checked from ffdshow icon in the tray area.
Additional comments
There's no option to set some video decoder plus ffdshow raw video filter so we can't use LAV hardware decoder here.