We, the SVP Team, would be happy to say goodbye to the archaic 24 frames per second movie standard. We believe that SVP is a must-have product for every person who enjoys watching movies on PC.
SVP converts any video to 60 fps (and even higher) and performs this in real time right in your favorite video player.
It looks much more lifelike and it is much easier to watch, especially in 3D.
3D shows you a window into reality, the higher frame rate takes the glass out of the window.
Some would say that frame rate conversion is not worth efforts and results in almost the same low quality video as image upscaling, often with soap opera effect, which they hate. But they are wrong! From the extensive feedback from the community, we learned that anyone who actually watched at least 3 movies at high frame rate would never ever want to watch anything in the obsolete 24 fps standard.
Frame interpolation works especially well for anime: with extremely low frame rate of the source, it is perceived much more lifelike when converted to high frame rate.
Take a look at some samples below, and don't forget to switch Quality on YouTube to either 1080p60 or 720p60!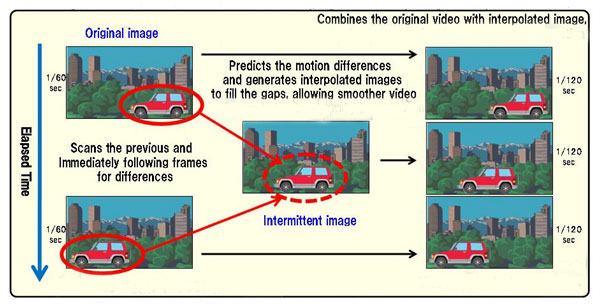 SVP uses the same frame interpolation technique as available in high-end TVs and projectors (see "TrimensionDNM", "Motion Plus", "Motionflow" and others). Newest NVIDIA DLSS3 is another example of this technology. It increases the frame rate by generating intermediate frames between existing ones in order to produce very smooth, fluid and clear motion.