Purchase
From SmoothVideo Project
Valid e-mail address required, otherwise you won't be able to receive the license key.
Operating system
Supported players
Computers (**)

(Number of simultaneous installs on different computers)(***)


Pay $15 for 1x Windows computer
No PayPal account needed for card payments via PayPal in most countries.
Due to the stupid restriction PayPal payments won't work from business accounts. If you only have business PayPal account and want to use it contact us at kd@svp-team.com.
Purchase conditions
(*) Windows XP partially supported - mpv, VLC and SVPtube require at least Windows 7 64-bit.
(**) Number of simultaneous installs on different computers. You can transfer the license to another computer via the License Manager.
(***) You can buy additional licenses for $10 per computer via the License Manager later.
Try before buy: if you're new to SVP please try the Free version first to make sure it works for you!
Free updates: all updates for SVP 4 Pro and SVP 4 Mac are free for a lifetime.
Shipping and return policy
No physical shipment: the product license key and invoice are sent by email within a few minutes after purchase.
We offer an unconditional money back:

30 days for OS X licenses
15 days for Windows licenses
Bank cards payments safety
Payments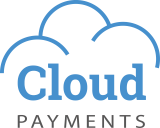 Our site allows purchases online, and you can pay for our Product by using Visa or MasterCard bank cards. After accepting the purchase of the Product selected, a secure window with the CloudPayments processing service will open, where you need to enter the information of your bankcard. 3D Secure is used for additional user verification. If your bank supports this technology, you will be redirected to their server for additional authentication. You can find more information about additional authentication methods by contacting the bank, which issued the card to you.
Security guarantee
CloudPayments system protects and processes your bankcard information according to PCI DSS 3.0 security standard. The information to the payment system is sent encrypted with the use of SSL encryption technology. Further information processing is done through closed banking networks, which have the highest security measures in place. CloudPayments does not send or give your bankcard information to any third party. 3D Secure technology is used for additional user verification.
Online payments safety
The information you enter (name, address, phone number, email, credit card number) is confidential and is never shared with anyone. Your credit card information is always sent encrypted and is not stored on our Web-server.
Bank guarantees the safety of all processed online payments. All operations done with the payment cards are done according to the requirements listed by VISA International, MasterCard, and other payments systems. Special technology is used to send the information to ensure security of online purchases, and the information is processed on a secure high-tech server of the processing company.
Privacy policy
SVP 4 editions comparison
Feature
SVP 4 Free
SVP 4 Pro
SVP 4 Linux
SVP 4 Mac
Operating system
Windows 32/64-bit
Windows 32/64-bit
Linux 64-bit
OS X 10.9+
Supports DirectShow-based players (32-/64-bit)
Yes
Yes
N/A
N/A
Supports VLC media player
No
Yes
Yes
Yes
Supports mpv-based players
No
Yes
Yes
Yes
Extensions
No
Yes
Yes
Yes
    SVPtube 2 - helps watching online videos
No
Yes
Yes
Yes
    SVPlight - controls LED lighting hardware
No
Yes
Yes
Yes
Frame rate conversion up to 60/120/144 Hz
Yes
Yes
Yes
Yes
Ad-free
Yes
Yes
Yes
Yes
Frame rate conversion options auto-tuning
Yes
Yes
Yes
Yes
Custom target frame rates
No
Yes
Yes
Yes
GPU acceleration
Yes
Yes
Yes
Yes
Video pre-processing
Limited
Yes
Yes
Yes
Localization to 10+ languages
Yes
Yes
Yes
Yes
Support for stereo videos
Yes
Yes
Maybe
Maybe
Processing of Hi10p videos in 10-bit mode
No
Partially
Yes
Yes
Outer lighting
Limited
Yes
Yes
Yes
Manual adjustment of video profiles
No
Yes
Yes
Yes
User defined conditions for video profiles selection
No
Yes
Yes
Yes
Support for BD-3D video (MVC)
No
Yes
No
No
Control multiple videos at the same time
No
Yes
TBD
TBD
Remote control via HTTP
Yes
Yes
Yes
Yes
Can auto-update madVR :)
Yes
Yes
N/A
N/A
Other cool features
No
Yes
Yes
Yes